If you experience a pet emergency after hours, please go immediately to one of the recommended centers below.
After Hour Emergencies
(after 6 PM M-F, after 5 PM Sat, and all day Sundays)
Please go immediately to one of the following Emergency Centers if your pet is experiencing a medical emergency and we are not open:
Veterinary Emergency Center (Richmond)
Veterinary Emergency Center (Midlothian)
Veterinary Referral & Critical Care Center
Dogwood Veterinary Emergency Center
5918 West Broad Street
Richmond, VA 23230
href="tel:804-716-4700″>804-716-4700-
Life-Threatening Medical Emergencies
What's considered a life-threatening emergency? Below is a list of some, not all, of the medical issues we consider a life-threatening emergency and would strongly recommend your pet get IMMEDIATE medical attention if they are experiencing these symptoms or are injured.
Severe Bleeding
Broken Legs
Pets hit by cars
Continuous Seizures
Inability to Deliver Puppies or Kittens
Contact us if labor contractions last for longer than one hour or if there are more than 15 minutes of labor with the fetus or membrane showing.
Abnormal Reaction to Vaccine(s)
On rare occasions, some animals may exhibit an abnormal reaction to vaccines.  If a reaction occurs it is usually within an hour of administration of the vaccine(s).  Signs of an abnormal reaction may include pain, lethargy, vomiting, hives, fever, or facial swelling.  It is imperative for you to notify the veterinarian immediately if any of these signs occur so that proper medical treatment can be prescribed/administered.  
Gastric Distention (Bloat) 
Bloat is typically seen in large, deep-chested breeds. Signs include a distended (large and swollen) abdomen, drooling due to difficulty swallowing, and an inability to get comfortable. This condition can rapidly lead to shock and death if not treated immediately.
Urinary Blockage
Usually seen in male cats, but can occur in male dogs and, less commonly, in female dogs and cats. Animals strain to urinate frequently with little or no urine produced. This emergency can lead to kidney failure, bladder rupture, and death, if not treated quickly.
Pyometra (infection of the uterus)
Signs include discharge from the vagina, excessive urination and drinking. By the time signs are visible, infection is already present and she may already be experiencing kidney failure and other serious changes. Emergency surgery is frequently necessary.
Poisoning
Anytime you suspect your pet has swallowed poison, you should contact us immediately. Some common household items that are poisonous to pets are antifreeze, rat and mouse poison, ibuprofen, acetaminophen, and chocolate. If your pet has ingested something not intended for consumption, please contact us immediately.
Heat Stroke
Signs include heavy panting and difficulty breathing after being left in a car, heavy exercise outside, or left outside without shade or protection. The tongue and mucous membranes will appear bright red. The saliva will become thick and tenacious, and the dog often vomits. If not treated immediately the pet will collapse, seizures will follow with the pet going into a coma, with death rapidly to follow. Immediate professional medical attention is necessary.
Non-Life Threatening Emergencies
This type of emergency comprises most cases seen at emergency clinics and is very long and diverse. Often the first sign in these types of emergencies is a behavior change. If you believe a significant change in behavior has occurred, seek veterinary attention soon. It is better for us to determine nothing is seriously wrong than for a true emergency to go untreated.
Prevention
Remember that most pets are inquisitive and that young, teething pets frequently put foreign objects in their mouths. Attend obedience class and keep your pets controlled and away from traffic; spay and neuter all non-breeding animals; keep poisons away from pets and try and keep your pet calm before and after eating.
We put your pet first.
Interesting in learning more about how we can help your pet? Check out more services by clicking the button below, or call us directly.
High-quality veterinary care in Chesterfield County.
We are an established, second-generation, full-service, small animal veterinary facility that has been serving and caring for the pets of Chesterfield County, Virginia since 1968.
Download our mobile app today!
Keeping up with your pet's health has never been so easy from a mobile device! With our new PetDesk app, you'll have access to all of your pet's health records in the palm of your hand. You'll also be able to communicate with us conveniently. You'll be able to request appointments at any time and get automated reminders!
Address
12021 Ironbridge Road
Chester, Virginia 23831
Hours
Mon – Fri: 8:00AM – 6:00PM
Sat: 8:00AM – 12:00PM
Sun: Closed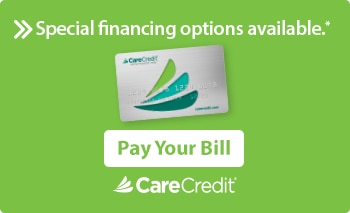 Send a message.
We'll get back to you as quickly as possible!