Regenerative medicine utilizes the body's own cells to heal and regenerate damaged tissues in acute and chronic conditions.
New technology helps your pet heal faster.
We proudly offer treatments such as Platelet Rich Plasma (PRP) and Bone Marrow Aspirate Concentrate (BMAC) Stem Cells to ensure that your pet can heal quickly when other treatments have not worked.
PRP therapy consists of injecting a concentration of the pet's own platelets to accelerate healing. Platelets contain an excess of growth factors involved in healing. This is done by extracting blood from the animal and filtering out the platelets and then reversing the flow back into the animal.
These treatments can be used for conditions like osteoarthritis, acute and chronic soft tissue injuries, tendon injuries, ligament injuries, muscle injuries, and certain spinal conditions.
No matter the case, the Chester Animal Clinic team will make sure you completely understand any and all treatment options before they are administered.
What is Platelet Rich Plasma?
Platelet Rich Plasma (PRP) is a highly concentrated blood sample that contains isolated cells (platelets) and the fluid portion of blood (plasma). When used as a therapy, PRP can help regenerate and heal tissue by:
Recruiting cells to an area of injury to clean up dead and injured cells
Releasing proteins called "Growth Factors" which are responsible for tissue regeneration
What's involved with PRP therapy?
A small amount of blood is taken from your dog and is processed using a specialized system that concentrates the platelets and the plasma. Once the PRP processing is complete, it is injected directly in the area of injury. This process may require sedation, an overnight stay and some mild pain medication.
What results can be expect from PRP therapy?
Many veterinarians have noted therapeutic effects last between 6-12 months for dogs with mild to moderate osteoarthritis.
What are Stem Cells?
Stem cells have the ability to differentiate into any type of cell. They can also activate other surrounding stem cells and recruit additional cell types to aid in wound healing and tissue repair.
What's involved in Stem Cell Therapy?
A small amount of bone marrow is collected from the femur while the dog is under general anesthesia. It is then processed using a specialized system that isolates and concentrates the stem cells. Once the processing is complete, the stem cells are then directly injected into the area of injury.
What results can be expect from Stem Cell therapy?
As with PRP Therapy, every dog's response to therapy will be different. Most veterinarians have noted that dogs with moderate to severe osteoarthritis will show marked improvement for more than a year with one treatment of stem cells. Following the Veterinarian's recommendations and rehabilitation will improve your pet's well-being.
We put your pet first.
Interesting in learning more about how we can help your pet? Check out more services by clicking the button below, or call us directly.
High-quality veterinary care in Chesterfield County.
We are an established, second-generation, full-service, small animal veterinary facility that has been serving and caring for the pets of Chesterfield County, Virginia since 1968.
Download our mobile app today!
Keeping up with your pet's health has never been so easy from a mobile device! With our new PetDesk app, you'll have access to all of your pet's health records in the palm of your hand. You'll also be able to communicate with us conveniently. You'll be able to request appointments at any time and get automated reminders!
Address
12021 Ironbridge Road
Chester, Virginia 23831
Hours
Mon – Fri: 8:00AM – 6:00PM
Sat: 8:00AM – 12:00PM
Sun: Closed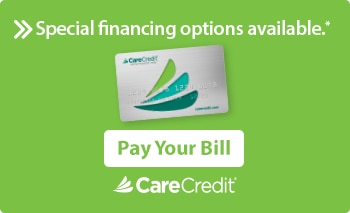 Send a message.
We'll get back to you as quickly as possible!