There for all stages of your pet's life.
Explore our plans!
As healthcare costs have increased we recognize that clients come in less frequently in an effort to "save" money.  Unfortunately, that means we see their pets only when they are sick, most of the time these sick visits could have been prevented with regular exams and diagnostics. Routine (every 6 months) visits to your veterinarian allow us the opportunity to better monitor their well-being. In addition, many times pet's do not exhibit symptoms that are easy for you as a pet owner to recognize as a potential disease or medical issue. If we regularly do physical exams and diagnostics we can potentially get in front of medical issues and help prevent them, saving you money and your pet distress. We want to ensure you and your fur-babies are together for as long as possible.  In an effort to help our clients (and patients) we've partnered with Petly Plans. Petly Plans give us the ability to practice quality wellness care and allows you to better budget and care for your furry loved one.
What Are Petly Plans?  Petly Plans are affordable monthly payment plans for your pet's preventive-care services.  These care plans were created by veterinarians to help make taking care of your pet convenient and affordable. Petly Plans allow you and your vet to customize a plan to meet your individual needs and budget – and arrange monthly payments for those services instead of a once or twice a year lump sum.
 What Does Preventive Care Include?  Preventive care includes services such as routine checkups, necessary vaccinations, intestinal parasite screens and recommended blood and urine screens. It may also include dental cleanings and other recommended services.  Your pet's age, species, breed, and overall health status will play a role in determining which services are needed in their preventive care protocol.
Is This an Insurance Policy? NO. It's important to note that Petly Plans are not the same thing as pet insurance. Petly Plans help you manage the cost of necessary regular care for your pet.  Pet insurance helps offset the costs of catastrophic events, like unexpected accidents or illnesses.
Are there any other benefits to having a Wellness Plan for my pet?  All services included in the Wellness Plan have a 5% discount incorporated into the pricing with 4 Standard Courtesy Nail Trims. In addition, you will be eligible for a 5% discount on any diagnostics and medical services that are outside the Plans. Our Plus and VIP (Very Important Paws) Plans include a 5% discount for Boarding as well as Prescription Diet Foods. If your pet should get sick or injured while they are on a plan you will be eligible for a $50 co-pay for a Sick/Injured Exam, normally $65.00. If you opt to have a HomeAgain Microchip activated for your pet they are discounted to $40.00, a $59.99 value otherwise.
 What Information Do You Need to Enroll Your Pet into a Wellness Plan?  Should you decide that a Wellness Plan is the best option for you and your pet, you will need to bring your Driver's License, and two forms of payment (checking account information as well as a credit card – must be for 2 separate accounts that are not linked).  All of these will be required to enroll.
Our Petly Wellness Plan Membership Fee is $99.00 a one-time, non-refundable fee that absorbs your soft credit check fee and enrolls you to receive the Plan Benefits of various discounted services.
There is a discounted Enrollment Fee for additional pets of $79.00.
Your payment today will be the Enrollment Fee and the first month's payment of the plan of your choosing.  If you've added optional items to your Wellness Plan they will automatically be incorporated and added to the monthly payments. Monthly payments are done on the 20th of each month.
To enroll you'll need a current driver's license, and 2 different forms of payment (checking account and/or credit card).  The owner of the pet(s) must be present to enroll your pet in a Wellness Plan.
Additional diagnostics and medical services are available to add-on to any of our Wellness Plans. Learn more about our plans and pricing here:
We put your pet first.
Interesting in learning more about how we can help your pet? Check out more services by clicking the button below, or call us directly.
High-quality veterinary care in Chesterfield County.
We are an established, second-generation, full-service, small animal veterinary facility that has been serving and caring for the pets of Chesterfield County, Virginia since 1968.
Download our mobile app today!
Keeping up with your pet's health has never been so easy from a mobile device! With our new PetDesk app, you'll have access to all of your pet's health records in the palm of your hand. You'll also be able to communicate with us conveniently. You'll be able to request appointments at any time and get automated reminders!
Address
12021 Ironbridge Road
Chester, Virginia 23831
Hours
Mon – Fri: 8:00AM – 6:00PM
Sat: 8:00AM – 5:00PM
Sun: Closed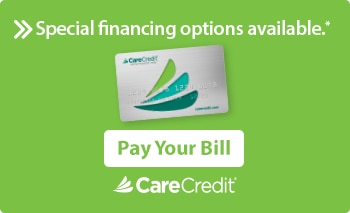 Send a message.
We'll get back to you as quickly as possible!