Providing high-quality patient care in state-of-the-art facilities with an emphasis on exceptional client service.
Our mission is simple.
We see our role in your pet's life as an advocate for their health, well-being, and quality of life. We are partnering with you to help give you the most up-to-date information to make the most well-informed decisions. When you come to us, we understand that you are relying on our expertise, experience, and knowledge of veterinary medicine. We will utilize each visit not only to bond with you and your pet but also to assess what they may need according to their lifestyle exposure(s), age, weight, breed, and species. We offer a myriad of vaccines, medical diagnostic analysis, pharmaceuticals, therapeutic diets, and other services to offer your pet every opportunity for healthy living and long-time friendship. We are constantly updating our medical technologies to aid in our state-of-the-art diagnostics and our abilities to communicate with you. We call back our clients regularly to check on them after a wellness, sick or injured visit, to remind them that their pet is overdue for services or vaccines or to confirm an appointment; we send out email and postcard reminders to all of our patients to remind them that they have services/vaccines that are upcoming or overdue. We generate treatment plans for every client so that you will know approximately how much to budget. We work with you every step of the way to provide your pet with the best care and services.
We have a long history of taking care of the special pets in our community.
Dr. H.O. Lyne III with his wife, Georgeanna, attended the University of Georgia Veterinary School. He returned home to Chester in 1965 and established one of Chesterfield County's first veterinary hospitals, Chesterfield Veterinary Clinic. Dr. Lyne served Chesterfield and the south Richmond area for 24 years opening two additional facilities, Chester Animal Clinic and Courthouse Road Animal Hospital, before passing away in 1988.
Mrs. Lyne managed the three hospitals for seven years until Dr. Taylor Lyne graduated from Mississippi State Veterinary School in 1994 when he came home (with his new bride – K.C.) to carry on his father's legacy and dream. They shared in the decision to donate Chesterfield Veterinary Clinic to the SPCA (Society for the Prevention of Cruelty of Animals) in 1998.
Dr. Taylor Lyne, like his father before him, has dedicated his adult life to the health and well-being of his patients.
On January 5, 2007, we broke ground, August 31, 2007, we began construction than on March 1, 2008, we opened our new 56 suite indoor/outdoor daycare, boarding resort, West Chester Pet Resort. Our expansion plans also include a new larger, state-of-the-art veterinary medical facility as well as a renovation to the current Chester Animal Clinic into the lobby of the pet resort.
Over 20,000 pet owners trust the care of their pet family members to Dr. Lyne and his associates at Chester Animal Clinic, Courthouse Road Animal Hospital and, West Chester Pet Resort. Shouldn't you?
Hospital Policies
Please take a moment to read our hospital policies and procedures. If you have any questions, do not hesitate to contact us!
Pharmacy Policy
Please note according to Virginia Statutes that for us to dispense prescriptions we must have an established doctor-client-patient relationship. In order for us to do that we MUST perform a physical exam annually on your pet to dispense medication. Due to certain health concerns, we may also require diagnostic lab work in order to dispense prescriptions as well. This includes prescription diet foods.
In addition, due to legal restrictions as well as health and safety concerns, prescription medications can't be returned (or refunded) after they have been dispensed and left our facilities.
Vaccine Notification & Disclaimer
Vaccines are administered to our pet to produce antibodies (to build up their immunity) against certain diseases. These vaccines are an important part of your pet's well-being and protection. Most pets that die during their puppy/kitten stage die due to not being properly vaccinated. It is critical during their first few months to get this done as quickly and consistently as possible. Puppies/Kittens do require vaccines to be bolstered every 3-4 weeks during their first few months. Our staff will be providing you with our Recommended Vaccines, Tests and Preventatives – please be sure to read them – it provides vital recommendations for your puppies/kittens' well-being and quality of life. If your pet has passed the puppy/kitten stage they will still require their vaccines to be updated. We will send you an email, push notification and text message reminders to let you know when they will be due so you can plan to get them updated in a timely fashion. If your pet becomes overdue our staff will be doing courtesy reminder calls as well. Any time a vaccine is introduced to your pet's immune system it will need to be bolstered in a 3-4 week time frame. Please keep that in mind so your pet can be as protected as possible. Also, note at the bottom of each invoice is listed your next appointments and when your pet is due for their next round of vaccines, diagnostic testing or refills preventative medications. We do not have staff on-site 24 hours a day/7 days per week only during our office hours listed below.
Electronic Notifications / Facebook
As a continued effort to "go green" we use email and text message notifications to send all medical service reminders, inclement weather updates, policy changes, appointment reminders, and any other pertinent notifications.
Should our area be experiencing inclement weather please check our Facebook page for notifications or information.
Payment Policy
Payment in full is required at the end of each visit.
We accept Cash, VISA, MASTERCARD, Personal Checks, ScratchPay and CareCredit for payment.
Please note when clients provide us checks as a form of payment we will run their check through a funds verification system. When you provide a check as payment you authorize us to either use information from your check to make a one-time electronic fund transfer from your account or to process the payment as a check transaction. When we use the information from your check to make an electronic funds transfer, funds may be withdrawn from your account as soon as the same day you make your payment. A returned check fee of $35.00 will be electronically debited from your account in the event your electronic transfer is returned from your financial institution.
High-quality veterinary care in Chesterfield County.
We are an established, second-generation, full-service, small animal veterinary facility that has been serving and caring for the pets of Chesterfield County, Virginia since 1968.
Download our mobile app today!
Keeping up with your pet's health has never been so easy from a mobile device! With our new PetDesk app, you'll have access to all of your pet's health records in the palm of your hand. You'll also be able to communicate with us conveniently. You'll be able to request appointments at any time and get automated reminders!
Address
12021 Ironbridge Road
Chester, Virginia 23831
Hours
Mon – Fri: 8:00AM – 6:00PM
Sat: 8:00AM – 5:00PM
Sun: Closed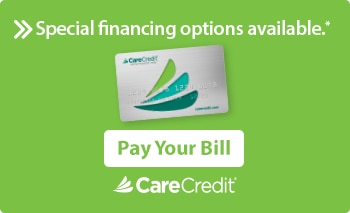 Send a message.
We'll get back to you as quickly as possible!