Our veterinarians have the skill and expertise necessary to keep your pets healthy and well.
Dr. Lyne's Bio
Dr. Taylor Lyne was born and raised in Chester, Virginia. As a young boy, he worked many summers and weekends at the Veterinary Clinics in various roles as kennel assistant to technician watching his father save pets and improve their lives. He was fascinated with seeing his father bring sick pets back to health and performing involved surgeries. He was equally amazed at the imperative bridge that a veterinarian builds between a pet and its owner. Those experiences cemented his desire to become a veterinarian like his father. In 1984, he graduated from Fork Union Military Academy, went onto Emory and Henry College in Abington, Virginia for his undergraduate and then finally on to Mississippi State Univerity, College of Veterinary Medicine. He graduated from Veterinary School in 1994.
His greatest interests in Veterinary medicine are dermatology and orthopedic surgery. He is also certified in Tibial Plato Leveling Osteotomy (TPLO) correction of anterior cruciate leg rupture, repairing torn knee ligaments.
He's married to K.C., the retired Practice and Resort Manager for the Hospitals and Pet Resort, and has three boys. He enjoys racing his mountain bike, golf, and wrestling with his boys.
He would also like to increase his experience in orthopedic platting and incorporate in-house telemedicine (being able to teleconsult with specialists and clients via the web). In 2018 he became a Fear Free Certified Professional, offering a more thoughtful, calm approach to physical exams, diagnostics, and treatment.
He is an active member of Ironbridge Baptist Church, participates in the FAITH mission and AWANAS, Charitable Golf Tournaments, SPCA (Society for the Prevention of Cruelty to Animals), Ducks Unlimited, is a member of good standing in the Chester Masonic Lodge #94, as well as the International Mountain Bike Association.
Dr. Lyne works 3-4 days/week typically Wednesday, Thursday, Friday, and alternating Saturdays. His surgery days are Wednesday and Friday.
Dr. Patton's Bio
Dr. Patton grew up in Virginia Beach and moved to the area in 2002. She received her undergraduate from the University of South Carolina with a Marine Science major and graduated in 1995 from Virginia Polytechnic Institute, School of Veterinary Medicine.
She has 3 children, 2 daughters, and a son. She also has 3 dogs, Doodles, Tiger and Ginger; 2 cats Scooby and Rango; and Moss the gecko. When she's not working she enjoys taking the dogs for walks and reading crime drama novels as well as watching BBC shows.
Dr. Patton is a full-time Veterinarian with us and works typically Monday, Tuesday, Friday and alternating Saturdays. Her surgery day is typically Monday and alternating Thursdays.
Dr. Regetz's Bio
Dr. Regetz grew up in Powhatan, Virginia. She graduated with her Doctorate of Veterinary Medicine from the University of Georgia in 2017 and has been with Chester Animal Clinic since July 2019. She grew up on an angus farm and started working in Veterinary Medicine while in high school. Dr. Regetz firmly believes that pets aren't just pets, but family members, and how important it is to take the best care of our furry children. She doesn't want to JUST be your vet, she wants to be your OTHER family doctor. Patient care, client communication, surgery, dermatology, and nutrition are her passions in veterinary medicine. Her furry children are Peri, a chocolate lab, Precious her Yorkie, and Madison her dorkie. When Dr. Regetz is not working she is an avid fitness enthusiast, that loves weight lifting, hot yoga, and cooking. In addition, she loves reading sci-fi and self-improvement as well as JMU and UGA football games.
Something most people would never guess about her is that she's driven the same car her entire life. She received it as a present for her 16th birthday and was perfectly content. About 5 years ago "she" started making a whistling noise so "she" was nicknamed Mrs. Potts (like the tea kettle from Beauty & the Beast). Later her husband bought the same car but newer, so they named him "Chip".
Dr. Regetz is a full-time Veterinarian with us and works Monday, Tuesday, Wednesday and Friday with alternating Saturdays. Her surgery days are Tuesdays and alternating Thursdays.
Laura
Practice & Resort Manager
Laura's Bio
Bio coming soon!
Shannon Z.
Patient Services Shift Lead
Shannon's Bio
Shannon was born and raised in Chesterfield, Virginia. Shannon started at Chester Animal Clinic in May of 2016. She has experience working as a Client Services Coordinator, a Patient Services Coordinator, and assists in all of our social media for the hospital. In her spare time, she enjoys taking pictures, exploring, and spending time with her cat "Chicken."
Vickie
Licensed Veterinary Technician
Vickie's Bio
Vickie grew up in the Woodbridge area. From a very young age, her father recalls age 3 or 4, she would say that she wanted to take care of puppies. This feeling never left her. She has taken care of many different pets over her 30 + year career, and she can still smile when she looks back, knowing the difference she made in each pet's life. Vickie shares her life with a 12 1/2-year-old labradoodle named Nikita. She had every intention of picking a yellow male when she visited the litter, but the little black female puppy jumping up on her had other ideas. Vickie took her home that day! Vickie's hobbies include reading, hiking, and camping. Vickie's experience and knowledge have been a wonderful addition to our team!
Nadine
Client Services Coordinator
Nadine's Bio
Nadine grew up in Long Island, New York. She finds it rewarding helping animals that cannot vocally let you know what is wrong but show you appreciation tenfold. She has the sweetest, cutest puppy named Rosey. Rosey does major zoomies, circus tricks and gives the best snuggles. Nadine also enjoys binge-watching Netflix, spending time with her daughter, and reading. Nadine's ability to keep a cool head and friendly demeanor make her perfect for our team!
Khadeesha
Client Services Coordinator Lead
Khadeesha's Bio
Khadeesha was born in Trinidad and raised in Chesterfield County. She has been a part of the veterinary industry for 5 years, 3 of them with Chester Animal Clinic. She enjoys watching movies, reading and cuddling with her dog Harley.
Michelle
Patient Services Coordinator
Jessica P.
Patient Services Coordinator
Jessica's Bio
Jessica grew up in Prince George. She has always had a passion for animals and wanting to care for them. She currently has 1 dog, 2 horses, and 1 rat. Jessica enjoys hiking, horseback riding, and continuing to educate herself and learn more about veterinary medicine. We are so proud that she is approaching completion of her Licensed Veterinary Technician program!
Jeanne
Patient Services Coordinator
Jeanne's Bio
Jeanne grew up all over since she was an Air Force brat. She calls Nebraska home since that is where her dad retired. She has always loved animals of all sizes, but she really knew veterinary medicine was for her when she got to watch their Veterinarian placed sutures for one the family horses. Jeanne currently has horses, dogs, and 1 cat. Jeanne loves spending time with her family and couponing. Jeanne's experience and can-do personality make her a great team member!
Kaliyah
Patient Services Coordinator
Kaliyah's Bio
Kaliyah has grown up in Chesterfield, VA. She finds it rewarding to speak and care for those that cannot do that for themselves. She has a Shih Tzu named Sammy. Kaliyah enjoys trying new foods and recipes, working out, and online shopping. Kaliyah has worked to gain excellent technical skills, and we are so proud that she plans to attend veterinary school in the future.
Mark
Patient Services Coordinator
Mark's Bio
Mark is a native of Chesterfield county. He has always had a love of animals and has a soft spot for those that are sick. Mark has one pet, Cooper, a 9-year-old Russell Terrier. Mark's hobbies include golf, fantasy football, and woodworking. Mark's empathy and ability to learn new skills have made him a fantastic team member!
High-quality veterinary care in Chesterfield County.
We are an established, second-generation, full-service, small animal veterinary facility that has been serving and caring for the pets of Chesterfield County, Virginia since 1968.
Download our mobile app today!
Keeping up with your pet's health has never been so easy from a mobile device! With our new PetDesk app, you'll have access to all of your pet's health records in the palm of your hand. You'll also be able to communicate with us conveniently. You'll be able to request appointments at any time and get automated reminders!
Address
12021 Ironbridge Road
Chester, Virginia 23831
Hours
Mon – Fri: 8:00AM – 6:00PM
Sat: 8:00AM – 5:00PM
Sun: Closed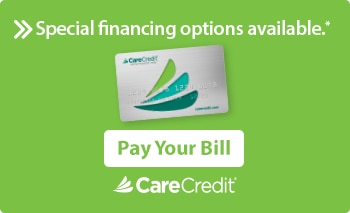 Send a message.
We'll get back to you as quickly as possible!