Our veterinarians have the skill and expertise necessary to keep your pets healthy and well.
Dr. Mary Patton
Medical Director, Certified in Veterinary Acupuncture
Dr. Patton's Bio
Dr. Mary Patton grew up in Virginia Beach, loving the ocean. This led her to pursue a Bachelor's Degree in Marine Science at The University of South Carolina. She continued to Veterinary School at Virginia Tech to become a veterinarian and learn how to keep animals healthy. While there, she realized that she preferred the more hands-on medicine that small animal practice would bring versus working in a big aquarium. She has worked in small animal medicine for over 25 years.
Having a strong desire to provide an improved quality of life for her patients beyond conventional medicine, she then earned certification in Veterinary Acupuncture from The Chi Institute in Florida. Her professional goals are to provide gentle and personalized care for each patient using conventional medicine and integrating the Traditional Chinese practices of acupuncture and herbal medicines. She has a special interest in Feline Medicine, especially the black and white variety, and is a member of the American Association of Feline Practitioners.
She lives in Midlothian with her three children. They share a house with three cats, two dogs, and a Crested Gecko. When she is not working, she enjoys hiking with her dogs, reading crime novels, and watching shows on BBC.
A little-known fact, Dr. Patton and her parents grew up with a dachshund in the home. They were always rescued, adult males. Through the years, as one passed, it was quickly replaced. They were all named Seal.
Dr. Ian Anderson
Associate Veterinarian
Dr. Anderson's Bio
Dr. Ian Anderson was born and raised in Richmond, VA. He met his future wife, Anna, while attending Godwin High School, and they both attended Virginia Tech for their undergraduate studies. He graduated in 2018 Magna Cum Laude with a bachelor's degree in Biology. Dr. Anderson loved Blacksburg so much that he decided to stay as he attended the Virginia-Maryland College of Veterinary Medicine. During his clinical year, he discovered a passion for internal medicine and building relationships with clients. He was awarded the college's Certificate of Clinical Excellence in internal medicine upon graduation.
Dr. Anderson started his veterinary career with Chester Animal Clinic in July 2022 after being impressed with their high patient care standard and family-oriented practice style. He continues to be interested in internal medicine, which encompasses cases requiring a little more detective work to solve and perform soft tissue surgery. He is a firm believer in the Fear Free approach to patients, and he will do everything in his power to ensure that visits to the veterinarian will be as low-stress and enjoyable as possible. Dr. Anderson believes pets are family members and strives to go above and beyond to provide top-quality healthcare.
Dr. Anderson and Anna are happy to be back in the greater Richmond area and love the charm found all over Chester. They share a new home with Tucker, their very needy Lab Mix that Dr. Anderson rescued while in college. In his free time, Dr. Anderson enjoys fitness, soccer, cooking, watching movies, working in the yard, and exploring the outdoors. His family loves making trips back to Virginia Tech to attend tailgates and cheer on the Hokies.
Dr. Anderson is working full-time and accepting new patients. He would be happy to serve the needs of you and your pets.
Caitlin
Practice and Resort Manager
Michele
Operations Manager, Licensed Veterinary Technician
Jessica P.
Patient Services Coordinator, Licensed Veterinary Technician
Jessica's Bio
Jessica grew up in Prince George. She has always had a passion for animals and wanting to care for them. She currently has 1 dog, 2 horses, and 1 rat. Jessica enjoys hiking, horseback riding, and continuing to educate herself and learn more about veterinary medicine. We are so proud that she is approaching completion of her Licensed Veterinary Technician program!
Alex
Patient Services Coordinator
Michelle
Patient Services Coordinator
Michelle's Bio
Michelle joined the Chester team in March of 2021. She grew up in Charleston, West Virginia but spent time in California before moving to the Chesterfield area in 1993. Michelle has been passionate about animals for her whole life. If you ask what she's most passionate about in veterinary medicine, she'll say "all of it!". She enjoys spending her free time horseback riding and used to compete in dressage with her Belgian Warmblood horse, Cameo. Michelle shares her home with her Staffordshire Terrier, Lil' Bit, and a Tortoiseshell cat, Bean.
Kaliyah
Patient Services Coordinator
Kaliyah's Bio
Kaliyah has grown up in Chesterfield, VA. She finds it rewarding to speak and care for those that cannot do that for themselves. She has a Shih Tzu named Sammy. Kaliyah enjoys trying new foods and recipes, working out, and online shopping. Kaliyah has worked to gain excellent technical skills, and we are so proud that she plans to attend veterinary school in the future.
Rebecca
Patient Services Coordinator
Mark
Client Services Coordinator
Mark's Bio
Mark is a native of Chesterfield county. He has always had a love of animals and has a soft spot for those that are sick. Mark has one pet, Cooper, a 9-year-old Russell Terrier. Mark's hobbies include golf, fantasy football, and woodworking. Mark's empathy and ability to learn new skills have made him a fantastic team member!
Khadeesha
Client Services Coordinator Lead
Khadeesha's Bio
Khadeesha was born in Trinidad and raised in Chesterfield County. She has been a part of the veterinary industry for 5 years, 3 of them with Chester Animal Clinic. She enjoys watching movies, reading and cuddling with her dog Harley.
Elyse
Client Services Coordinator
Elyse's Bio
Bio coming soon!
High-quality veterinary care in Chesterfield County.
We are an established, second-generation, full-service, small animal veterinary facility that has been serving and caring for the pets of Chesterfield County, Virginia since 1968.
Address
12021 Ironbridge Road
Chester, Virginia 23831
Hours
Mon – Fri: 8:00AM – 6:00PM
Sat: 8:00AM – 12:00PM
Sun: Closed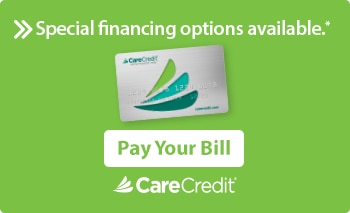 Send a message.
We'll get back to you as quickly as possible!