Our complete services are designed to keep your pets healthy and happy.
We're a full-service veterinary hospital in Chester, VA!
Our mission is simple: To provide comprehensive, quality and compassionate medical care, treatment, and services for all of our patients and clients. Click below to learn more about our services below!
Wellness Care
We're there from day one.
Microchipping
Protect your pet from becoming lost.
Diagnostics
Quick diagnosis leads to quick treatment.
Internal Medicine
We're here to diagnose and treat.
Radiology
X-rays and ultrasounds are available.
Dental Care
Keeping your pet's smile bright.
Ear Care
We treat patients who have itchy, irritated ears.
Intraocular Pressure
Protecting your pet's eyes.
Dermatology
Helping your pet feel better.
Surgery
Surgery in a clean, safe environment.
Acupuncture
Alleviate pain, cure chronic health conditions, and more.
Laser Therapy
A new type of treatment for your pet.
Telemedicine
Get 24/7 access to our vets.
In-House Pet Pharmacy
We've got what your pet needs.
Every visit should be a happy visit.
Do you want your dogs and cats to live happy, healthy, full lives? Do you wish you knew how to make that happen for them? We all love our pets and want what's best for them throughout their lives. But we aren't always equipped with the right tools, information, education or resources to truly fulfill on that goal. Take, for example, visits to your veterinary hospital. Why is it that for many of us and our pets, veterinary visits evoke feelings of fear, anxiety, and stress? What if a veterinary visit could be something you and your pet look forward to?
This is where Fear Free comes in. Our mission is to alleviate fear, anxiety, and stress in pets and educate and inspire the people that care for them. Fear Free focuses on both the physical and emotional well-being of your pets and aims to take the pet out of petrified. Your visit with us will be full of so many thoughtful details to alleviate fear, anxiety, and stress. You will see the layering of calming pheromones, calming music, warm towels, catnip, high reward treats, and staff that exhibit gentle handling and intrinsic knowledge of pet body language and behavior.
High-quality veterinary care in Chesterfield County.
We are an established, second-generation, full-service, small animal veterinary facility that has been serving and caring for the pets of Chesterfield County, Virginia since 1968.
Book An Appointment
Book an appointment using our online system.
Address
12021 Ironbridge Road
Chester, Virginia 23831
Hours
Mon – Fri: 8:00AM – 6:00PM
Sat: 8:00AM – 12:00PM
Sun: Closed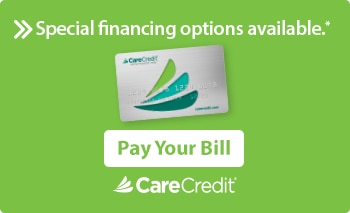 Send a message.
We'll get back to you as quickly as possible!