We believe that pet care should extend beyond the walls of an office to support your pet's health wherever you are!
We now offer telemedicine to our patients!
As a new official member of AirVet, Chester Animal Clinic will now offer 24/7 access to our veterinarians (or other AirVet doctors, if your veterinarian isn't available) via the AirVet app.
What is AirVet?
AirVet is the first telehealth platform designed to offer pet parents like you continuity of care between you and your veterinarian. With AirVet, you can connect with a vet in seconds to get answers, do follow-ups, and sometimes just to get the reassurance you need during those "I don't know if I should be freaking out or not!" moments.
What you need to know for a successful Virtual Appointment
Please understand that these virtual appointments are not a substitute for your pet's annual visit to your veterinarian's office. We still need to physically see your pet each year, so we can weigh them, listen to their heart and lungs, look in their eyes and ears, check their mouth. We can't do all of those things online.
The Veterinarian Client Patient Relationship (VCPR)
During a virtual visit, our veterinarians can only dispense medical advice, diagnose issues, prescribe treatment or medications if we have an existing VCPR- which is a Veterinarian Client Patient Relationship. This means we have physically seen your pet within the last year within our hospital as a patient. This is specific to the pet you're scheduling the virtual visit for, and not for another pet in the household. These aren't our rules, they're guidelines set forth by the American Veterinary Medical Association (AVMA) who sets standards for our entire industry.
If we don't have a valid VCPR with you and your pet, we can still schedule a virtual appointment, but we will be limited as to the advice we can dispense for you and your pet. It may be limited to whether or not you should seek medical treatment within a hospital or clinic setting, or may suggest you take your pet to an emergency clinic.
When Should I use AirVet?
Virtual appointments through the airVet app are excellent for conditions that can be seen by the naked eye, or if they're exhibiting an abnormal behavior or trait- like walking with a limp, has a newly formed skin condition, or is coughing/wheezing. These are just a few of the examples. Virtual visits are also great for medical progress exams following up on recent surgeries, treatments or illnesses.
It's a great way to get peace of mind when you feel that your pet isn't acting themselves. You know your pet best- so if you don't think they're quite right, an airVet consultation is a great way to determine if your pet needs to be seen, or if we should schedule an appointment at a later date.
Understand that we may still need to see your pet in the hospital based on our observations during the virtual appointment.
Things to consider that will make for a successful virtual appointment
Find a location that is well lit and quiet.
Minimize distractions like noise from televisions or music, as background noise may make it difficult for your veterinarian to hear you or your pet clearly.
Be sure your cell phone is fully charged.
Avoid bright background light or 'backlighting' which will make it difficult for your veterinarian to see your pet.
Ensure you have a strong internet or wifi connection as you will be streaming live video or sending pictures.
Be prepared with as much information as you can provide – examples are:
When did you first notice the change in condition?
Have there been changes in their eating/drinking/elimination habits?
Is the condition better/worse at different times of the day? (morning/night)?
Have there been any changes in their environment?
Do a 'trial run' with your pet prior to the appointment, holding your cell phone or tablet in front of them and their trouble spots so you know how they might react.
Do NOT use this service if you feel your pet is experiencing a medical emergency
If your pet is suffering from respiratory distress, experiencing seizures, profusely bleeding or has any other potentially life-threatening conditions. In these cases, take your pet to a veterinarian or emergency care facility immediately.
Remember that we may still need to see your pet in the hospital. Not all virtual appointments can result in an immediate solution for your pet's condition.
Your veterinarian may not always be available at the exact moment you request a virtual visit. Our veterinarians still see scheduled appointments in the hospital, and believe it or not, they have days off, too. You will be able to see their availability when you log in to your airVet account. Even when they show available, there may still be a short delay before you are connected and your virtual appointment begins.
This is an emerging technology, and we're excited to be able to add it to our list of services.
Download the app for your smartphone by tapping the appropriate link below. Remember- these are for your phone only, and are not available for Mac or PC.
Click here to download the app on the App Store.
Watch AirVet Instructions
We put your pet first.
Interesting in learning more about how we can help your pet? Check out more services by clicking the button below, or call us directly.
High-quality veterinary care in Chesterfield County.
We are an established, second-generation, full-service, small animal veterinary facility that has been serving and caring for the pets of Chesterfield County, Virginia since 1968.
Address
12021 Ironbridge Road
Chester, Virginia 23831
Hours
Mon – Fri: 8:00AM – 6:00PM
Sat: 8:00AM – 12:00PM
Sun: Closed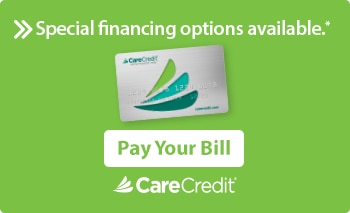 Send a message.
We'll get back to you as quickly as possible!