See for yourself what some of our satisfied clients are saying about our excellent pet care.
My baby Blu was sick and not eating/drinking for almost a week, we had taken her to the ER and her normal vet with no answers other than fluids and a nausea medication..but luckily I was referred by my mom to Dr. Lyne, I called Friday afternoon and was able to get an appointment for the next morning which was amazing! We got there and I cannot express how grateful I was for the thoroughness and compassion everyone had for Blu they kept her there to get more testing and additional information for her, ultimately after a 3 day hospitalization we had answers and a diagnosis and a treatment plan. Throughout everything, Dr. Lyne and the technicians kept in constant contact with me advising me how Blu was doing, how the test results were looking,etc. I was able to pick my baby up today and she is back to her crazy self. I can not recommend this Veterinary practice enough!! I completely trust and admire all of the work they do! Your Pets could not be in better hands, they make you feel comfortable the first time you speak with them! Thank you for saving my Blu!!!
We have been taking our pets to Chester Animal Clinic since we moved here in 2004. They are caring and professional. Wouldn't go anywhere else.
We finally found a vet we like! Very professional and took the time to be kind to our elderly cats and patiently listen to what we wanted done for them. They asked all of the right questions. Didn't "require" or push expensive in-house testing before agreeing to vaccinate them. Not the normal assembly line at other local veternarians.
The staff really love hoer jobs. They treat your animals just like their own. Living on them the whole visit!! They will also fit you in right away with any issues or emergencies you have.
I've taken both of my pups here and I have not been disappointed. They make your pet and you feel like family each time you walk through the door.
Amazing & friendly staff! They show so much love to my dog Jak Jak and answer all my questions completely! I feel so comfortable when I go there for his visits.
My Ma's dog went for a wander. Someone picked up the dog and brought her to Chester Animal Clinic. Although we have not availed ourselves of the services at CAC, and the business does not know us, the exceptional staff at Chester Animal Clinic called my Ma's veterinarian, whose number is on the dog tag, got my contact information, and called me to let me know they had her dog. This shows a wonderful appreciation for the value in which people hold their animals AND the dedication of Chester Animal Clinic and her staff to ensuring people are reunited with their animals, even if there is no money or trade in the transaction for their business. I went to CAC thereafter and thanked everyone involved. Although I love my current veterinarian, I will bring some business to Chester Animal Clinic to thank them for the A+ manner in which they handled this situation.
I took our new puppy Luna in for a GI problem. Dr. Regetz was very sweet and Luna enjoyed the extra attention while she went over things with us to help make Luna feel better. She is doing really great not and the problem we went in for has been solved. Thank you all so much! We will continue to bring Luna in for all of her check-ups and vaccines in the future!
Chester Animal Clinic is the best place you can take your pet for treatment. The staff is very professional and polite. The doctors take great care of your pet. They listen to your concern and takes the time to address each one. They offer great advice on helping you care for your pet. The doctors are friendly and treat your pet with tender love and care. If you need a doctor for your pet, I highly recommend Chester Animal Clinic.
West Chester Pet Resort is the best location that I have found in the last 20 years to care for my precious pets while I am away, whether for a day, or several days. They are customer and pet friendly and very precise in the way that they approach pet care. My little Pomeranian is nervous by nature, but always returns home happy and ready to play. I am so glad that I found them and have no reservations in recommending them.
Hands down the BEST place to take your pet!! No matter which doctor you are seeing or who is assisting, you can rest assured that you are getting the best possible care for your fur-baby. Everyone at the front desk is very kind and courteous whether on the phone or in person. Kratos LOVES going to CAC and all the loving attention that he receives from everyone.
The doctors and staff are very knowledgeable and friendly.
Dr. Phelps is a wonderful addition to the clinic!! He was gentle with my cat and addressed all my concerns. When it came time for treatment, prices were very reasonable. I would highly recommend taking your pet here.
Did you enjoy your visit?
Please click a button below to leave us a review on the website(s) of your choice.
High-quality veterinary care in Chesterfield County.
We are an established, second-generation, full-service, small animal veterinary facility that has been serving and caring for the pets of Chesterfield County, Virginia since 1968.
Book An Appointment
Book an appointment using our online system.
Address
12021 Ironbridge Road
Chester, Virginia 23831
Hours
Mon – Fri: 8:00AM – 6:00PM
Sat: 8:00AM – 12:00PM
Sun: Closed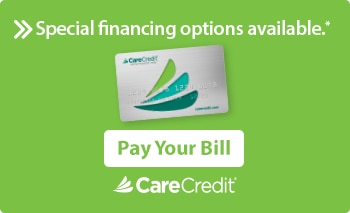 Send a message.
We'll get back to you as quickly as possible!