According to the American Veterinary Dental Society, 70% of adult cats and 80% of adult dogs show symptoms of oral disease.
Dental care is more than just pretty teeth and fresh breath.
Did you know that neglecting your dog or cat's teeth could actually lead to some very serious health issues? Periodontal, or gum disease, can cause weight loss, and even infections of the kidney, bladder and heart valves. Periodontal disease is sometimes hard to detect because it occurs very slowly, but some of the early warning signs are as follows:
bad breath
loose teeth
bleeding gums
swelling gums
gum recession
tooth root below the crown exposed
discomfort
decreased appetite
teeth falling out
foul-smelling discharge
pus
bleeding
extreme pain
Annual check-ups and cleaning are important!
When you bring your pet to Chester Animal Clinic for their regular health exam, our veterinarians closely inspect the health of the teeth, gums, and the inside of the cheeks and mouth. Depending on the condition of the teeth, any signs of decay, or buildup of plaque, our vets may recommend an in-office, sedated dental cleaning. Most pets benefit from a professional cleaning once a year but this could vary because of the age, breed, genetics or the condition of the teeth and gums at the initial exam.
When pets come to Chester Animal Clinic for professional cleaning, under anesthesia, their teeth are cleaned and all plaque buildup removed both above and below the gum line. At this time, we are also able to take X-rays to check for problems with decay or any signs of infection that cannot be seen during an exam. Damaged or decaying teeth can be attended to and any necessary extractions performed.  We are also able to treat lesions that include root abscesses, root fracture, root and crown resorption, dental anomalies, bone lysis associated with oral tumors, and mandibular and maxillary fractures.
This kind of professional deep cleaning restores the condition of a pet's mouth so that at-home care will be more effective.
Just like people, pets need regular teeth brushing to keep plaque from building up and to promote good gum health. The staff and veterinarians at Chester Animal Clinic can help you work with your pet to make dental care a regular and accepted part of his or her daily routine.
In addition to pet toothbrushes, we have a selection of dental chew treats that can greatly reduce plaque and improve the condition of gums and teeth. We also carry oral products that can be used in your pet's water to promote dental health.
As with any of your pet health concerns, please feel free to contact us with your questions.
Home care is important, too!
You are your pet's best dentist! With proper home dental care, these issues will probably never occur. But it must be done properly. NEVER USE HUMAN TOOTHPASTE OR BAKING SODA IN PETS! It may seem like an acceptable way to treat your dog or cat's teeth, but some of these ingredients are meant only for humans and could cause stomach problems and foaming at the mouth in animals. Baking soda has a very high sodium content, which can also cause problems in your special friend, especially with a heart condition.
So how should you care for your pet's teeth at home? There are two common methods: brushing and antimicrobial rinses. When brushing, use a toothpaste made for pets, it will do the cleaning for you. You can use a soft finger brush to apply the dentifrice. What if this is new for you and your pet? We recommend a gradual approach. First, rub your dog or cat's face with the brush for a few days to get him used to the smell and sight of the brush. After this, slowly and gently rub the gums for a few days and then finally, add the dentifrice and rub it on the outside surfaces of your pet's teeth. To prevent dental problems from occurring, brush the teeth every 2 to 7 days.
Brushing not something you'd care to do? There's a perfectly acceptable alternative method; the dental oral rinse. The rinse will help to reduce the buildup of plaque. For your convenience, we carry a supply of oral hygiene products that we feel are the best to adequately treat your pet's dental needs.
Sometimes we do find that routine brushing is not quite enough. Just as humans go to have thorough dental cleanings, sometimes that's what we will recommend for your pet. Under general anesthesia, we will remove plaque and harmful bacteria with dental instruments. Please call one of our veterinarians today if you feel that a thorough dental cleaning would be in your pet's best interests.
We put your pet first.
Interesting in learning more about how we can help your pet? Check out more services by clicking the button below, or call us directly.
High-quality veterinary care in Chesterfield County.
We are an established, second-generation, full-service, small animal veterinary facility that has been serving and caring for the pets of Chesterfield County, Virginia since 1968.
Address
12021 Ironbridge Road
Chester, Virginia 23831
Hours
Mon – Fri: 8:00AM – 6:00PM
Sat: 8:00AM – 12:00PM
Sun: Closed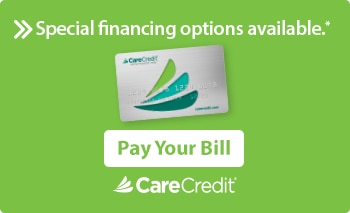 Send a message.
We'll get back to you as quickly as possible!