We offer both digital X-ray and ultrasound options and are able to use these to as a non-invasive means of diagnosing many conditions.
Quick diagnostics lead to quick treatments.
We have the latest in radiography and ultrasonography at our disposal. These imaging modalities in tandem with our in-house laboratory, provide us a window into your furbaby's well-being.
Digital X-rays
​The digital nature of our X-ray capabilities has allowed our veterinarians to diagnose conditions that could not have been detected through other means. We use digital X-rays routinely with our pet dental cleaning exams to help with the detection of tooth decay and infection. Hairline fractures and arthritis, as well as the size and location of foreign bodies or cancerous tumors, can be seen and the images can be manipulated by our vets so that treatment options can be more carefully planned.
Our hospital maintains excellent relationships with veterinary specialists so that we can electronically share the digital images on difficult cases and receive quick consultation. The images can also be burned onto a CD for clients to store with their pet's records at home.
Ultrasound
Ultrasound technology is a non-invasive means of using sound waves to examine internal structures in pets. We have an on-call specialist that can come in, by appointment, and perform ultrasound exams on the pets of Lyne Animal Hospitals. He examines the internal organs and checks for proper size, shape, location, and even blood supply to those organs. Ultrasounds can also be used to check for masses within organs, check for early pregnancy.
If our digital imaging abilities can be of help to your pet, please feel free to contact us and speak with one of our veterinarians.
We put your pet first.
Interesting in learning more about how we can help your pet? Check out more services by clicking the button below, or call us directly.
High-quality veterinary care in Chesterfield County.
We are an established, second-generation, full-service, small animal veterinary facility that has been serving and caring for the pets of Chesterfield County, Virginia since 1968.
Download our mobile app today!
Keeping up with your pet's health has never been so easy from a mobile device! With our new PetDesk app, you'll have access to all of your pet's health records in the palm of your hand. You'll also be able to communicate with us conveniently. You'll be able to request appointments at any time and get automated reminders!
Address
12021 Ironbridge Road
Chester, Virginia 23831
Hours
Mon – Fri: 8:00AM – 6:00PM
Sat: 8:00AM – 12:00PM
Sun: Closed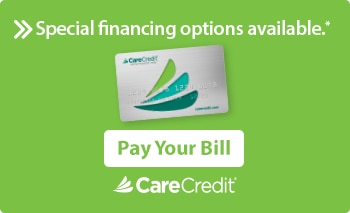 Send a message.
We'll get back to you as quickly as possible!